MAKE A GREAT FIRST IMPRESSION
AND CREATE A "WOW" FACTOR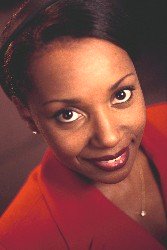 You only have one chance to make a great first impression as a the new manager on the scene. Be sure to make the most of it.
Yesterday you may have been part of a team of individual contributors. Today you manage that team - or one like it. Your responsibilities and relationships are all different. Others will be depending on you for leadership, guidance and advice. (No pressure there.)
For the first month or so, you will be on a proverbial "honeymoon" with your immediate boss and senior management - that's the good news. But you will also be under a microscope - that's the less than good news. There are several things you can do that will help ensure your debut is impressive.
Equally important, the following suggestions will help you ensure that your first impression earns you the respect, support and confidence of your former peers and your new boss.
To Make a Great First Impression: DO
Make a list of your previous managers. Note what they did well and what they didn't. Also note what you liked about them and what you didn't like.

Start a mentoring relationship with a respected senior manager.

Ask questions. They are a sign of strength, not weakness.

Be loyal to your team and everyone on it.

Recognize that you don't know everything.

Be willing to accept responsibility if something goes wrong.

Learn and use the 80/20 rule.
Get that first management decision under your belt. It feels wonderful.

Work with men the same way you work with women. Don't be intimidated by their gender or reputation.

Watch your language. A simple slip of the tongue can spell disaster and while it may be forgivable under stress, it may not be forgotten.
On the Other Hand: DON'T

Start by making changes just because you can or want to. Take your time!

Be afraid to laugh, show emotion or make a mistake. Managers are human beings too.

Ignore problems or people issues. It's now your job to solve them.

Trip over your ego.
It's generally accepted wisdom that everyone entering a new management position - either as a first-time manager, from another management position or from another company - will need at least six months to become comfortable in their new job. So give yourself a break. Take your time and get it right.
Following these suggestions will help ensure that senior management is confident they made the right choice by selecting you to be their new manager.
You will have made a great first - and lasting - impression and will be off to a good start!


Return to HOMEPAGE from FIRST IMPRESSION

Proceed to BUSINESS ATTIRE

Proceed to MEETING WITH THE BOSS

Proceed to MONEY MANAGEMENT

Proceed to MISTAKES

Proceed to ASSERTIVE

Proceed to ORGANIZED

Proceed to BUSINESS ETIQUETTE

Proceed to MENTORING