Meet Your Management Coach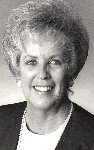 As you may have already read, my personal mission statement is "to inspire and help managers, particularly women, to achieve their fullest career potential through management skills training".
How do I expect to achieve this lofty mission statement? Quite simply, I started at the bottom and worked my way up to a CEO position with a non-profit organization. Over my 25 years in the business management world, I've found it to be a tough, demanding and occasionally unforgiving teacher. No amount of time I could have spent in seminar classrooms or reading business books could have provided me with the equivalent experience or the lessons I learned the hard way.
My first job was as a secretary in a real estate office. Shortly thereafter, I developed a passion for the design and delivery of professional development and adult education programs while managing a graduate center for a non-profit consortium of colleges and universities.
My first venture into corporate life was with Xerox, where I managed award-winning teams, enormous budgets and major client relationships. I was even named Manager of the Year, as a result of efforts by my team of 20 men and women, having achieved measurable increases in productivity and morale through new employee development and incentive programs. Several management "AHA" moments occurred as a result of this honor.
Since then, most of my career has been in the telecommunications industry, including Time Warner, CNBC and the Jones Education Companies. Two successes of which I am very proud were the development of a career center for summer interns in New York City that translated into record-breaking network viewership and the design of a sales training program for customer service professionals that subsequently became a key element in network sales strategy.
Most recently, I founded a consultancy to provide client organizations with a coaching program designed to retain employees by showing their managers how to align personal career goals with the companies' business objectives.
Everything included in the site is something I wish I'd known when I needed to know it, so consider site this my gift to you! I'm "paying it forward", as they say, for the wonderful coaches and mentors who've helped me along the way.
I wish you every success as you incorporate new skills into a portfolio that takes your career in management to a higher level and a future full of promise.
Helen Taft
Your Coach


Return to HOMEPAGE from MEET YOUR COACH