WOMEN IN MANAGEMENT
WHO PROVIDE INSPIRATION
LEAD EXCEPTIONAL TEAMS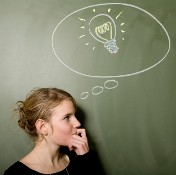 Were your previous bosses a source of inspiration or demoralization? There were some who were absolutely clueless – the only time they even spoke to you was when they wanted you to do something. Then there were those for whom you'd walk through fire to please them, help them look good to their boss, and for whom you wouldn't think twice about coming into the office on a weekend to get something done just right!
Characteristics of Inspirational Managers
These "wonder managers" share some, if not all, of the following nine characteristics.
Nice managers get results. Some years back, researchers studied 16,000 corporate managers and found that the highest achievers were those who valued people as highly as they valued profits!
Listen to your Inner Voice. Don't let anyone rain on your parade – or your team! Go for it! Trust your instincts.
Engage with a Great Attitude. There's never been a great leader with a bad attitude. Engage your people with enthusiasm and excitement.
Caring Energizes. When you open up and really care about people, you make them feel good about themselves and release a reservoir of positive energy in them.
Leave a Trail of Gratitude. When someone really hits one out of the park, or even if they hit a single but it was as hard as they could possibly hit it, find a sincere way to express your appreciation.
Turn Enemies into Allies. Any work environment is simply too small a place for you to have enemies. Engage an enemy, real or imagined, informally and find out what the problem is. Don't let it fester and grow worse.
Capitalize on Moments of Truth. A "moment of truth" shows what you're really made of and provides an opportunity to come shining through when people least expect it. Model this for your team members. You'll earn their respect and the next time you need a favor, count on a resounding "Yes".
Take Care of Relationships. They don't maintain themselves. They need to be nurtured if they are going to thrive.
Celebrate Success. When the team achieves something important, make sure you don't let the moment pass without a celebration. It recharges everyone's batteries.
(Adapted from Revved!, by Harry Paul and Ross Reck, Ph.D.)

Be a memorable manager!
Inspiration Is Its Own Reward
And It's Within Your Control
The payback for being an inspirational woman in management is enormous! And the best thing is that all nine requirements are within your control. You simply have to know them and commit to practicing them. Your team will reach higher and achieve more when you do!
Return to TEAMWORK from INSPIRATION